Hi I'm Kristin, Thanks for following my blog, I am so excited to share with you all of my favorite and lovely things.
I am born and raised in Los Angeles, California. I love all things girly, shopping, jewelry and shoes and maybe some wine too! I love to cook and I'm always looking for the next great book to read. I have a passion for fashion and I'm always looking for deals and steals!
I have been married to my cowboy for 5 1/2 years. We live on a little ranch in Southern California with horses, dogs, barn kittens & some chickens.
I started my blog while living in Puerto Vallarta Mexico for a year and half but we are now back in SoCal but frequently visit Mexico and I try to share the best of both worlds.
Thanks for following along and reach out to me if you ever have any questions.
Thanks,
Kristin Reveles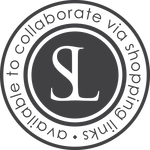 <a href="https://www.blogmeetsbrand.com" rel="nofollow">
<img alt="Blog Meets Brand" src="https://859ffbe4a81caf70fbd4-d2ae656edd4ea3958ff528f8e661727b.ssl.cf5.rackcdn.com/badge100x100.png" /></a>